Rules for writing reviews

The review must necessarily be about a specific material (not about the uploader, not about the author and all his works in general)

Forbidden:


Use of profanity (mat)
Writing a review in whole or in part in CAPITAL letters (Caps Lock)
Expressing your opinion without supporting it with arguments
The use of links to third-party sites, or the use of images/videos/other content containing the aforementioned links

Reviews that violate these rules, as well as reviews that are essentially not reviews, but comments will be deleted without warning, and malicious violators will be deprived of the opportunity to add reviews on the site!
There are no reviews yet. Be the first!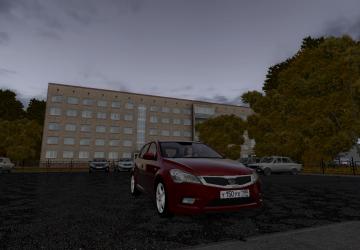 Version 2.11.2021 for City Car Driving (v1.5.9 - 1.5.9.2):
- Drive type: front;
- Gearbox type and number of gears: 4-speed automatic;
- Power: 122 hp;
- Engine capacity: 1591 cc cm;
- Maximum speed: 200 km/h.
Uploaded By:
Swordself14
3 April 2022 at 12:00   Published By: 13 January 2023 at 20:19
Download (18,6 MB)
from ModsFire
Download (18,6 MB)
from ShareMods
---